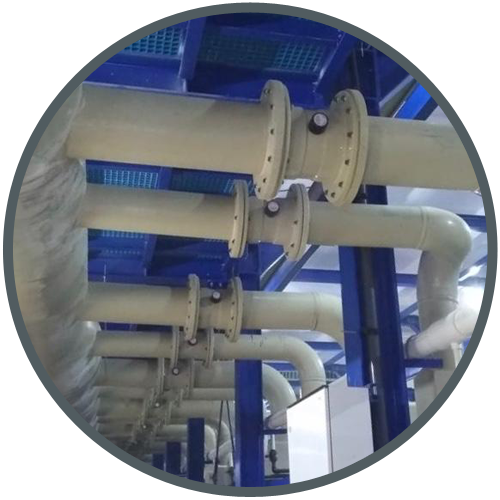 Veza Solutions is well placed to assist its clients in overall Piping project delivery through an end-to-end, turnkey project service suite or selective service offering based on the client and the project requirement.
Veza Solutions project services range from complex site survey to designing; from installation to commissioning. Our rich expertise in successful installations of various Thermoplastics covers an entire gamut of customer requirements across the value chain. Moreover, its global expertise in project execution assures the customer of best-in-class piping solutions delivering high reliability and consistent performance.
Veza Solutions Project Services and Solutions Stand Apart from Others Because of:
Proven track record of successfully managing and executing several piping project.

Coverage of diverse application, MOC and site complexities.

Strong front-end engineering team who expertise in Thermoplastics.

Interface management skills

An in-house facility to fabricate and erect various skid mounted systems, tanks, assemblies, sub-assemblies, headers, customized PP and FRP Products
1. Selection of MOC
---
Veza Solutions has a vast experience in Thermoplastic systems and access to various chemical resistance data software which allows us to provide the most suitable TECHNO-COMMERCIAL solutions to our customer as per their applications and requirements. We guarantee what we supply and install.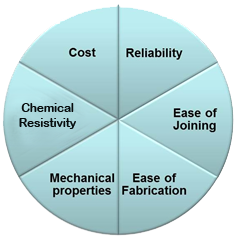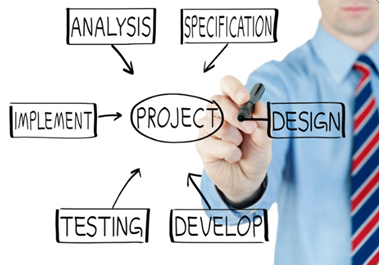 2. Planning
---
At Veza Solutions we strictly follow PLANNING FUNDAMENTALS. Our team of expert analyse and estimate entire project right from the concept stage, to commissioning and completion of project. We also conduct extensive research that involves mapping customer specific needs and latest market dynamics. The scope of these solutions extends to detailed engineering, vendor sourcing, manufacturing inspection plans, project scheduling, and erection & commissioning of our range.
3. Drawing & Site Assessment
---
Our Piping experts thoroughly go through the entire GAD, P & ID and Layout drawings to confirm the quantities. Also, a team of supervisor and installer visits site to consider all geographical, climatic and environmental factors into consideration.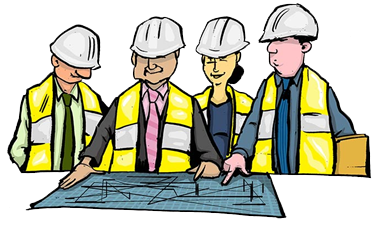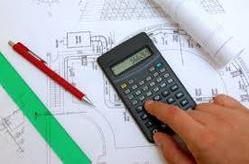 4. BOQ Preparation
---
Veza Solutions has a strong back up hand which process all the data prepared from Drawings and Site survey. This processed data is than RECONSILLED by expert before preparation of FINAL BOQ.
5. Material Supply
---
Veza Solutions ensures that entire supply of material is in line with the requirement of the Project and as per the BOQ prepared. Also, during entire project supply-demand data is closely monitored to avoid any shortage of material during the time of project execution.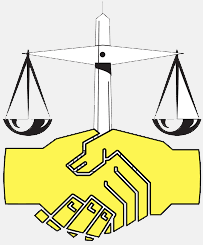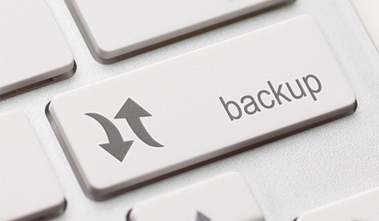 6. Back up stock
---
We believe in timely execution of project and to achieve that we have to meet on site urgent requirement. To cater the same at our warehouse we maintain an adequate inventory at different locations in India which BACK UP ALL PROJECT URGENT REQUIREMENT and ensures supply of all components at site on time.
7. Erection & Commissioning
---
We, at VEZA SOLUTIONS strictly follow protocols to provide above standard workmanship, project schedule and safe working practices. We are bind to follow below work practices to deliver Quality work man ship.
Perform Site Survey and assessment

Submit Project Schedule

Conduct Safety training

Perform Material quality and quantity check

Provide onsite Supervision

Submit Daily and weekly work progress report

Conduct Leakage test

Complete project as per project schedule

Hand over site with all documentations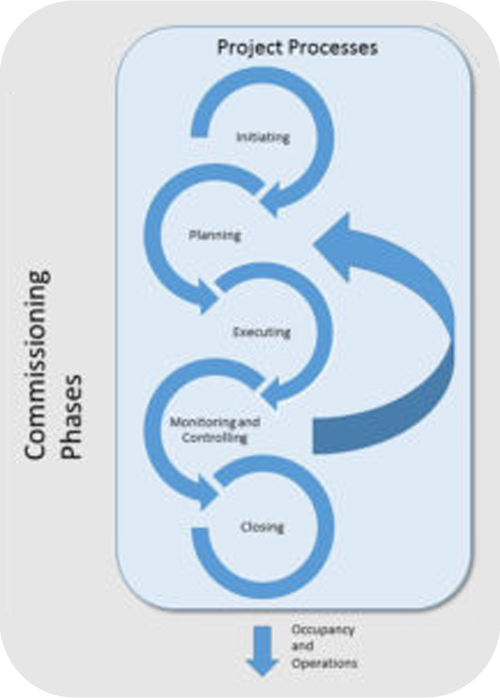 8. Quality Control
---
VEZA SOLUTIONS firmly believe in delivering Quality. For the same we have Quality inspectors who performs necessary test on finished components and also inspect sourced material and verify documents like Test Certificates, QAP, Country of origin, raw material certificates, etc.,. prior to installation.
9. After Sales service
---
Our close relationship with our customer does not end once our product and service is delivered — it is only just beginning. Because we strongly believe there are many ways to serve your customers well after a sale by helping them to continually get the most out of your service or product.
We have built trust and loyalty with customer by offering following after sales service.
A. Preventive maintenance and inspection
Customer care — even after the sale

Comprehensive, customer-specific maintenance contracts with specified intervals and individually customized maintenance components

Customer service and consultation right at your site

Qualified service technicians

Quick reaction times through local resources and close cooperation with our suppliers

B. Spare/consumable parts and accessories
Advice on parts identification and recommendation of appropriate spare parts packages

Replacement part management network via local service subsidiaries close to customers
C. Modification and upgrade
Modifications of piping

Manual operation to auto operation of valves

Model up gradation

Retrofitting

Production relocation
PVDF Installation for Bromine Plant, Plant in Production after successful job completion, In house Automation assembly and testing, Skid mounted System Supplied for TECHNIP FRANCE – A project of UN (United Nations), Thermoplastic Tank Manufacturing at Site, Customized FRP LADDER for SPECIAL APPLICATION at SHIPPING PORT, Thermoplastic Supply & Installation in Food and Pharma industry
View More Projects